Barbara, I looked at your Linkedin profile to find out more about you and your professional life. You have a very impressive resume! How have you managed to do so many fantastic things at such young age?
This is what I call the "Linkedin effect"! It looks great when you put all your life's achievements together and write them down in one paragraph. However, breaking it down into years, crises, failures, good and bad decisions and doubts you experienced; it all looks less impressive.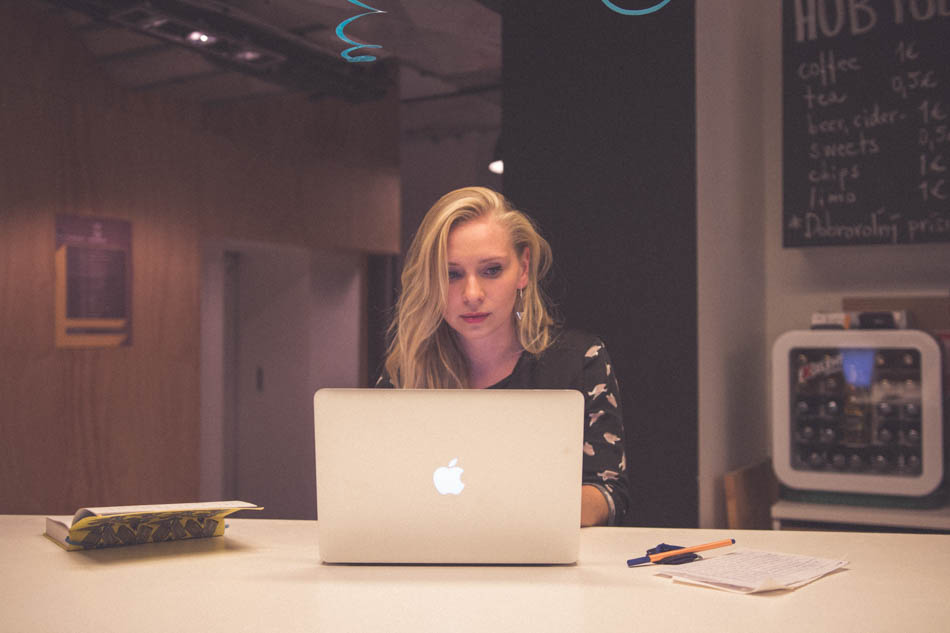 It is true that I am a very active person. I often get angry about the situation in our society. It is my motivation for trying to change things and the desire to test my limits. Thanks to this desire I became involved in so many projects.
I am lucky to live in a free country where it is not too difficult to start your own project or business. And I am lucky that I met the right people at the right time. There are dozens, sometimes hundreds, of people behind the projects you see on my profile. Thanks to them, these projects have been successful.
Let's start with education. You are currently studying software engineering at the Tomáš Baťa University in Zlin. What lead you to this subject?
I was studying computer science at university for two years but in the autumn, I decided to switch to software engineering.
I always worked with technology: At school I mentored software startups and later led teams of programmers and designers developing prototype applications. I mainly dealt with the essence of the product: Design, user experience (UX) and business strategy. I founded and led many projects. I consider myself a creator: A person who seeks solutions to problems, rather than a manager. But I was getting more and more interested in software development.
I signed up for a few part time testing and programming courses and found something I thought I lost a long time ago: Real focus.
When programming, I can concentrate incredibly deeply. In recent years I had lost this focused state of mind. When working on challenging and multiple projects I had to quickly switch from one topic to another and it was difficult to concentrate on one thing. So, I did my research on university Computer Science courses. I looked into their syllabus and lecturers. It took me a year to define my goals; the skills I wanted to learn; how I wanted to use them in my life and career. Finally, I chose my University and applied.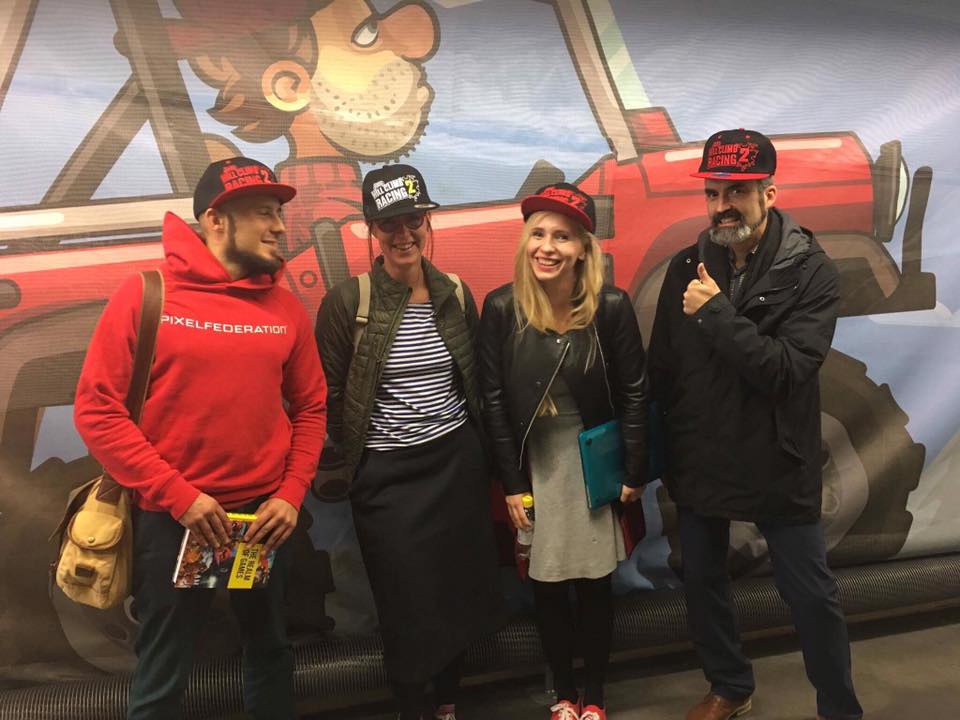 You are the co-founder of Impact Hub Bratislava and Butterfly effect. Two amazing organizations that are doing great things in the Slovak startup world. How and where did the idea to start these two organizations come from?
Yes, I co-founded Impact Hub and I was part of the team that started Butterfly Effect. I am not a co-founder of Butterfly Effect; I only created a part of it called AppsLab and led the whole project for a while. However, it was founded by 5 exceptional people: – Šimon and Lucia Sickov, Braňo Klesken, Michal Stencl and Peter Čeresnik. I don't want to steel their merit. It was a once in a lifetime opportunity to work with such great businessmen and philanthropists.
The idea behind Butterfly Effect is to provide an alternative to mainstream education. We have so much talent in Slovakia, but we are lacking people with "multidisciplinary skills". Designers who understand programming and business strategy or business-minded game developers who can connect gaming with other industries etc. It is a comprehensive education of hard skills and soft skills in the context of digital business.
At the same time, thanks to Leaf, another organization behind the Butterfly Effect project, we had a chance to focus on topics such as ethical values, social engagement and transparency. I joined at the beginning of 2017 and by the end of that year we had selected the first participants; in January 2018 the first round was launched. The current executive team has just started the sixth round. Back in 2013, I was approached by two entrepreneurs with the idea of establishing a Hub in Slovakia. It's a complex process: You must get a license, propose a vision, other hubs have to vote for your opening. At that time, I was already working with many educational and business startups, and non-for-profit organizations. I was teaching them how to become more sustainable. That's why they approached me.We started to work together, and we succeeded. We opened the Impact Hub in November 2014 although in the end, it was with a different team than we originally started with.
What were the biggest challenges you faced with Impact Hub? If I remember correctly, it was one of the first co-working spaces in Slovakia and Bratislava.
Yes, we were among first co-working spaces in Slovakia and the only one that was also focused on social business and tech4good startups. There are always problems with this type of project. What I personally perceived was that the Slovak market did not know much about social business and what it means. Also, people were not at all interested in the application of technology for good. There was no ecosystem to support such startups. We had to do a bit of educating; explain that it is not charity but a real business with a positive impact on society.
I personally love the vision of Butterfly Effect, and the very well-chosen name. Is the program all you hoped it could be? What are your proudest moments?
Originally, we thought about a program that would ideally last 2 years and be fulltime. This is the real length of time required for a digital startup to go from initial idea through prototype, release to market and iteration.In Slovakia, it is not common to pay for education. We are not used to it. Therefore, we couldn't go to the market as a two-year fulltime, paid academy. The program itself is evolving relatively quickly; reacting to market needs and what people are willing to commit to. I do wonder where the new team and project will go. I keep my fingers crossed for them.
Like you, I love the vision of the project and I am most proud of each of our graduates. I am still in contact with many of them.When I listen to them and hear how they think about the challenges, how they approach problems at work and how actively they solve problems in society. They have become great designers, project managers, programmers or gamers. I say to myself "yes, this program is very important". I really value our graduates: Their character traits and talent, but also their willingness to constantly improve.And my wow moments from Butterfly Effect are definitely those spent with mentors. I especially loved sitting in their workshops having discussions with them about the projects. These were the best times for me.
And what were the biggest challenges with project like Butterfly Effect?
Hundreds and thousands of graduates are needed to have an effect and fulfill the vision. However, this is really very difficult to achieve. I wish we, as society would change our opinion on education and perceive the value of knowledge and experience. That we will be willing to invest not only money but also time into learning the process. This is a big challenge for Butterfly Effect and similar projects but also for Slovakia.
You were an organizer of several hackathons in Slovakia. Could you briefly explain to our readers what a hackathon is and what brought you to organize them? What were the hopes for hackathons in Slovakia and what fruit did they bear?
A hackathon is an event that lasts a short period of time where several people meet to solve specific problems and challenges. Ideally, some of the organizers will provide unique data and insight from industry.
In the past, hackathons were the exclusively the product of technological communities but today they are often used as a tool to find solutions for communities and how to deal with social problems. Hackathons are also used by corporations to look for new business opportunities for example, Sygic and Websupport organize innovation days for their employees.
Over 24 to 48 hours, individuals join teams and try to solve the challenges using rapid prototyping techniques. The results are mainly software and business concepts. This can generate an extreme number of ideas and solutions. It is very valuable for innovation of any kind.Several hackathons have been organized in Slovakia and I was part of Innovation Hack and EnergyHack.
As a woman, do you experience specific challenges in your work?
I am 32 years old and I am studying at university again. I have had leadership positions before and now I have become a junior. I work as a junior java and cloud developer. I am challenged by people around me: 10 times a week and they ask me if I'm sure or if it's just some temporary craze. They ask me if I don't want to settle down to have a family; why I took this career change. But I feel good and I am happy with my decision.
Apparently, I look quite young and I get mistaken for a trainee or receptionist. Such situations always happen to me, even in business meetings as the founder of the Impact Hub or the creator of AppsLab. A few people told me that they were not expecting such a young person and a girl at an important meeting. But I don't mind those situations. People don't usually mean it in a bad way. There are certain social norms. People are used to meeting a certain role model and I don't fit into this picture. And it's ok.
When you give people the opportunity to get to know you better they usually change their point of view. And next time they will not be surprised if they find a shy girl in the lead in a top managerial meeting. They will know that a woman, a successful manager can also apply for a student programming position. Because she decided to change her career. And that is ok, too.
Do you believe that situation is getting better with more women and girls entering into IT?
Yes, I do. I believe that as women, we have never had such a wide range of educational opportunities as we do today. It has never been easier for us to get into IT and technology. I'm not saying it's perfect but today is the best it has ever been. And we need to look forward and be grateful. I would like to thank many organizations like Aj ty v IT, Chzechitas, Rails Girls, PyLadies and similar. And also women like you who spread awareness of the possibilities.
In 2018 you were one of Slovakia's Forbes 30 under 30. How did you feel when you found out? What was the ratio of women to men that year, do you remember?
My reaction? Honestly? I was quite surprised. I wrote to them that I really appreciated it but that I don't know if I'm a suitable person for the award. There would certainly be better nominations. I am really surrounded by exceptional people (of all ages). I know many more active and successful adepts than myself. In the end, I really enjoyed it because I met other great Slovak nominees at the ceremony. The representation of women was much smaller but again, I had really great company such as Vlasta Kubušová, who co-founded a studio for production of bioplastic and bioplastic fashion products; or Natalia Kiskova, who already ran the HubHub network in Slovakia and abroad. I've known both of them for a long time and it was great to be in the same ranks with them, I felt that I was part of a generation that is working hard to broaden horizons.
If there was one piece of advice you could give girls and women in the V4 region when it comes to pursuing their professional dreams and hopes, what would it be?
Don't build your career. Don't want any recognition and status. I don't do either of these. Instead, look at it from a different perspective. I'm not building a career I'm learning the skills I need to change and create the things I want to do. In my case, this is clearly the topic of technology for good and technological innovation in Slovakia. From this, I choose jobs, what I want to learn and what skills I need to improve. With such mindset you will probably not be a traditional role model, but you will create exactly the right place for yourself. My second piece of advice: Learn to cry. It is okay to despair; it is okay to cry or give up for a while. I do it myself at least once a day. It does not help trying to always look strong and giving the impression you can handle everything. You cannot keep it up for long. All you need to do is get back on your feet quickly and carry on…